Add comments or look-fors
The Comment Bank is a convenient collection of your frequently used feedback statements. You can quickly save and share comments from this Library with your teachers through TeachBoost.
Adding to your Comment Bank is done via Excel and then uploaded in one piece. Here's a step-by-step to add to your Comment Bank!
Download the Excel template
From the Dashboard, select Library and then the framework to which you'd like to add a comment.
Click the blue Upload Comments button at the top of your page. A pop-up window will open and prompt you to download an Excel template. Click the link:
Formatting your comments
You'll see three different headings in the Excel file:
Comment: This is where you'll write the comment itself

Code: This refers to the framework code for that competency. The format of the code must exactly match the framework code to upload correctly. You can check the codes for each domain/competency on the framework page, you accessed from the Library.

Rating: This is a number, which corresponds to the rating scale you use. In the example below, 1 = ineffective, 2 = developing, and so on. To see the numerical score for the ratings your school uses, head over to the Library to view the framework.
Once you're done, you should have something that looks a little like this:
Uploading your new comments
When you're ready to upload, head to the Library by clicking the Library tab in the Navigation Toolbar and then select the framework to which you'd like to add your comments.
Click the blue Upload Comments button from the Action Toolbar once more to open the pop-up window:
Choose your file and then hit Upload. Double-check the upload results page to make sure that it went through okay!
Look-Fors
Look-fors are used to add an additional layer to a framework - they're generally behaviors that indicate the presence of a particular competency.
Look-fors are added the same way as comments are - you can use the same template to format them!
To upload these, just click the blue Upload Comments button once again from the Action Toolbar, to open the pop-up window, and use the drop-down to switch to 'lookfors':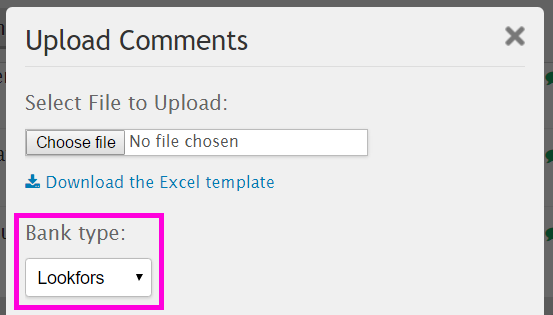 N.B.: Look-fors can only be used in Sketch forms - to access them, head to the Give Feedback screen and click on the "eye" icon.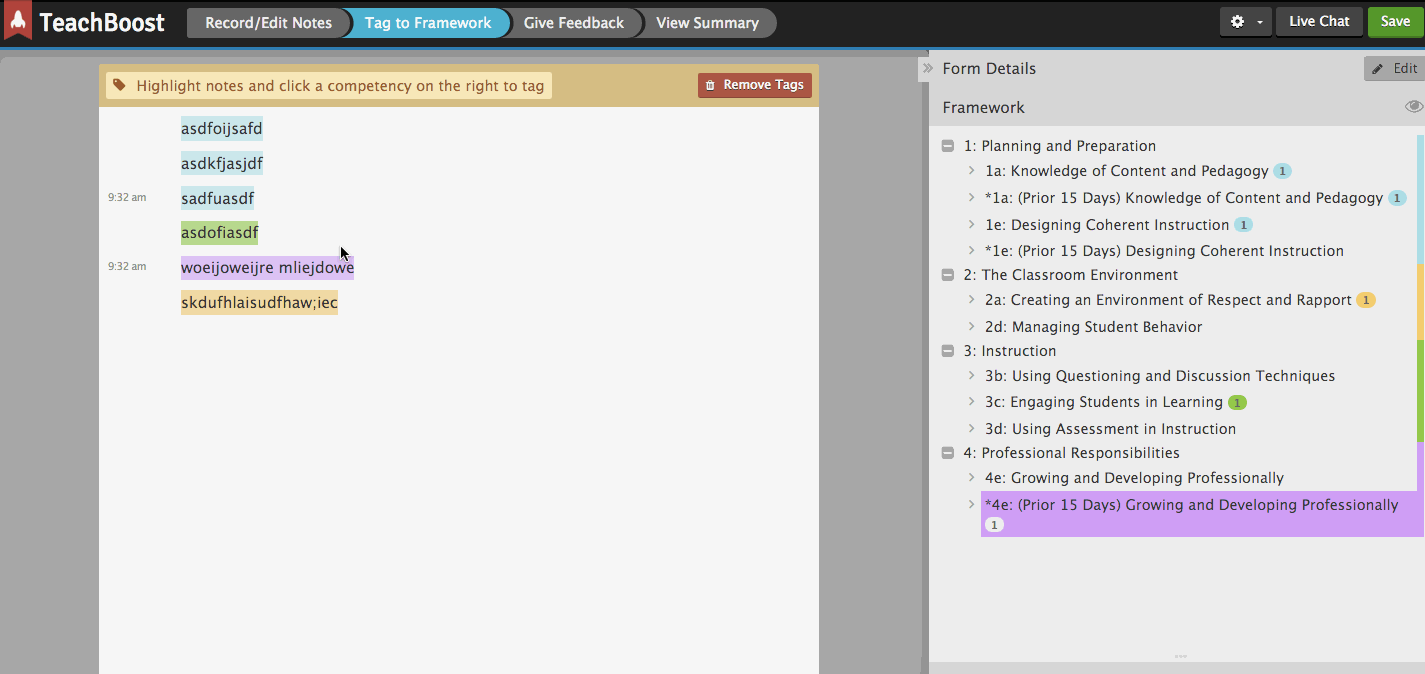 Was this article helpful?
0 out of 0 found this helpful