On your dashboard, you should see one of two buttons that would enable you to create a new goal: either a purple Create New Activity button, or a green New Goal button:

From here a modal will open that allows you to select a goal type (if available) and a start date for your goal then click Save. You will now be taken to your Goal Profile page to start goal-setting!
Save your new goal
You can click the green Quick Save button to save your progress as you go for extra peace of mind.
When you've finished filling in your goal for now, click the purple Save & Finish button to head back to the summary.
You can come back to this goal at any time to continue working on it: you'll find the goal located on your dashboard in the 'Goals' widget.
Note: goals and goal types are often custom-created for each school in TeachBoost, so the question fields in your goals may appear differently to the images shown in this support center.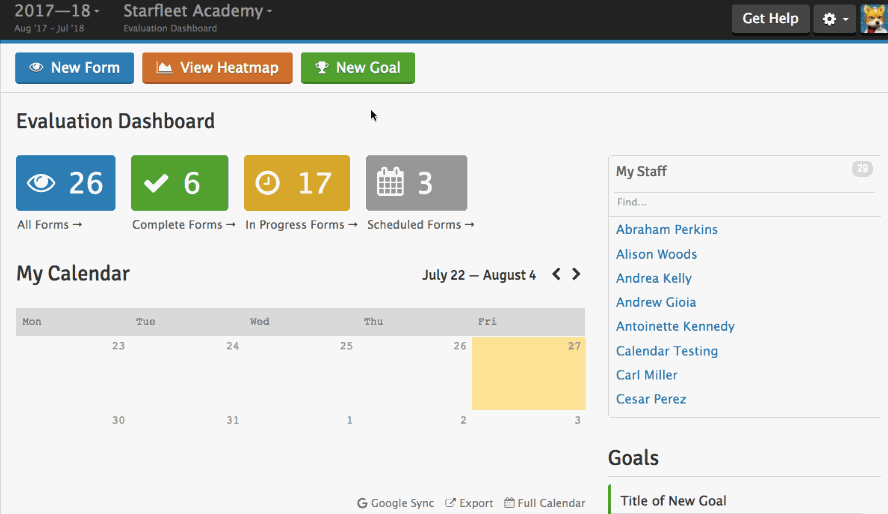 Was this article helpful?
0 out of 0 found this helpful