FAQ: Why is my feedback evidence out of order?
The most common reason for your tagged evidence to appear out of order is from re-opening your Sketch form and adding and tagging new notes.
Should your tagged evidence appear out of order, no worries! You can easily re-order your evidence so it displays in the intended order:
Re-open your Sketch form for editing
Go to the Give Feedback tab
Click the three dots to the right of the line of evidence you'd like to move
Use the drag-and-drop method to place it where it belongs

Once your form is saved, your tagged evidence should now display in the correct order on your form summary page: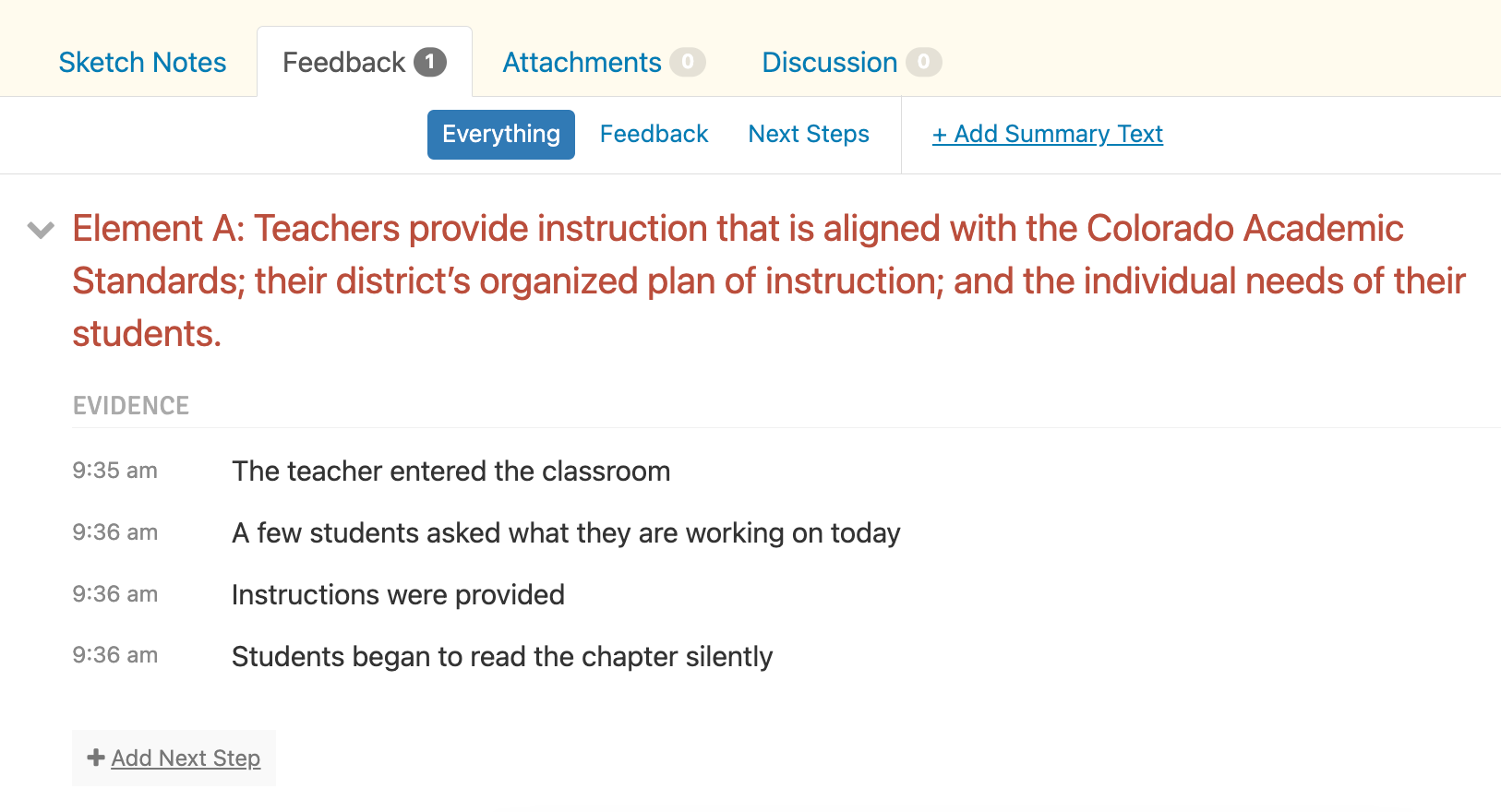 Was this article helpful?
0 out of 0 found this helpful