How can I print or download a goal for my record?
To print or download any goal:
Head to the Goal Profile page
Click the Actions button in the top right
Select Print Goal to show the print preview page. From here you can either download a copy of the goal, or send straight to the printer.
Alternatively, in most browsers you can use the standard keyboard shortcuts to open the print preview (Ctrl+P on Windows and Command+P on Mac).
Note: On Firefox, both of the above processes open up a print window (rather than the print preview) from where you can either download the goal as a PDF or send straight to a printer.
Add signature lines
To display signature lines on your goal printout/download:
Head to your goal profile page
Click the Actions button in the top right
Select Show/Hide Signature Lines from the menu

To remove signature lines that are not required, you can click the trashcan icon right next to them.
To add a new signature line, click the +Add Signature Line at the bottom of the page.
Note: If any titles are attributed to a staff member in the roster, these will appear underneath their name in the print preview. To change your title/role, just head to your account preferences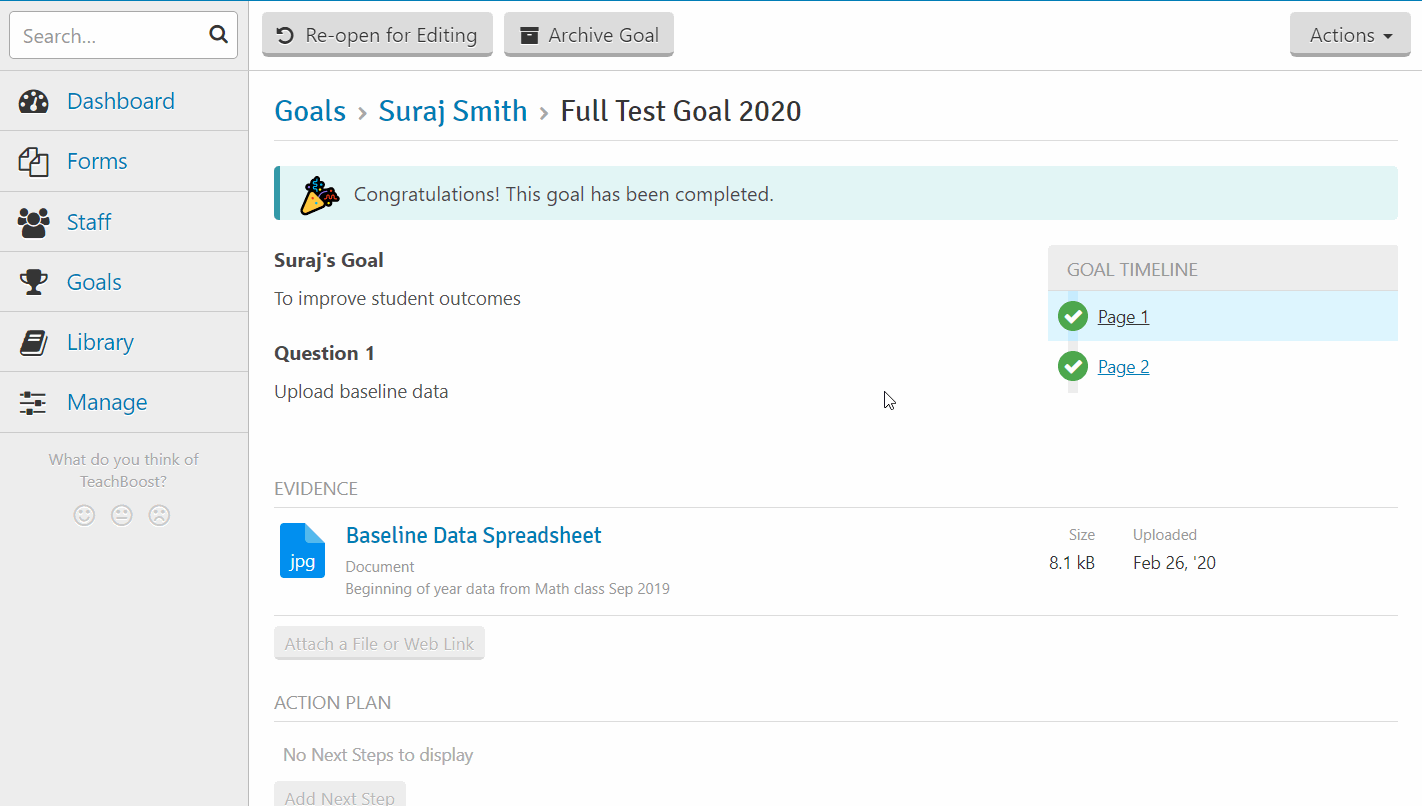 Was this article helpful?
0 out of 0 found this helpful