How can I download my video?
The original uploader and the assigned 'topic' (i.e. person associated with the video) will be able to download the video.
To do so, just locate the video you need in the video library and select the three-dots icon at the bottom right of the video card, which opens a menu to select the download resolution. From there, you should be able to download the video file to your local device.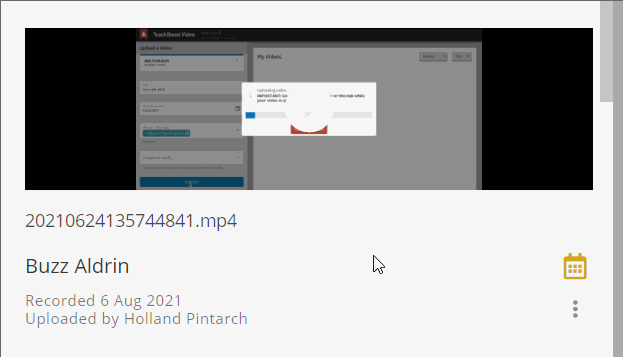 Was this article helpful?
0 out of 0 found this helpful