FAQ: How can I see the calculations that comprise the summative score?
To reveal the score data underlying the summative calculations click Actions to open the dropdown menu and then select View Score Calculations.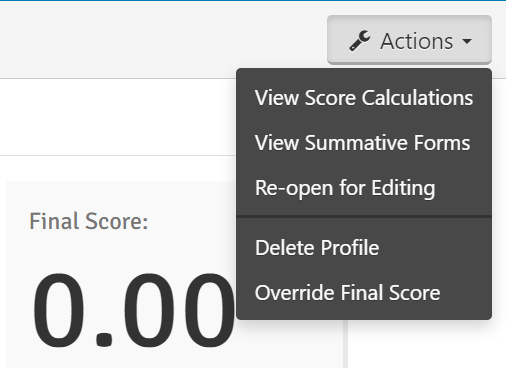 This will display a yellow calculations bar beneath each of the sections of the summative report; the figures are accurate to two decimal places.
To hide the score calculations again, simply click Actions and then select Hide Score Calculations.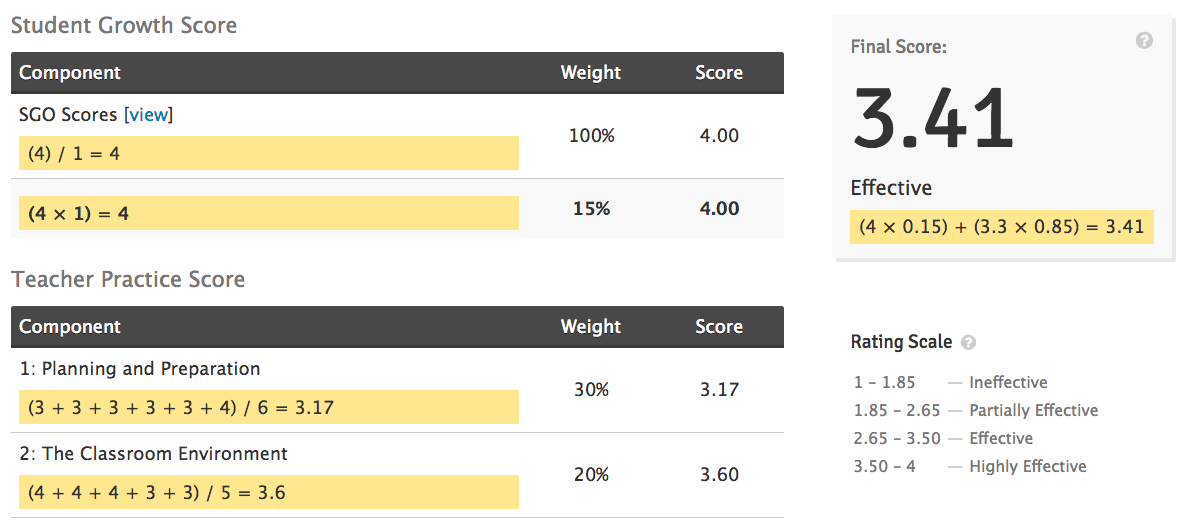 Was this article helpful?
0 out of 0 found this helpful