From a district-level view, the 'Breakdown by Group' tab provides an overview of each of your district's school group's activity progress.
Each school group has an activity progress bar that is displayed on a percentage scale and is further delineated by the activity status, which has been labeled with the following indicators: 'Not started' (blue), 'In-progress' (yellow), and 'Completed' (green).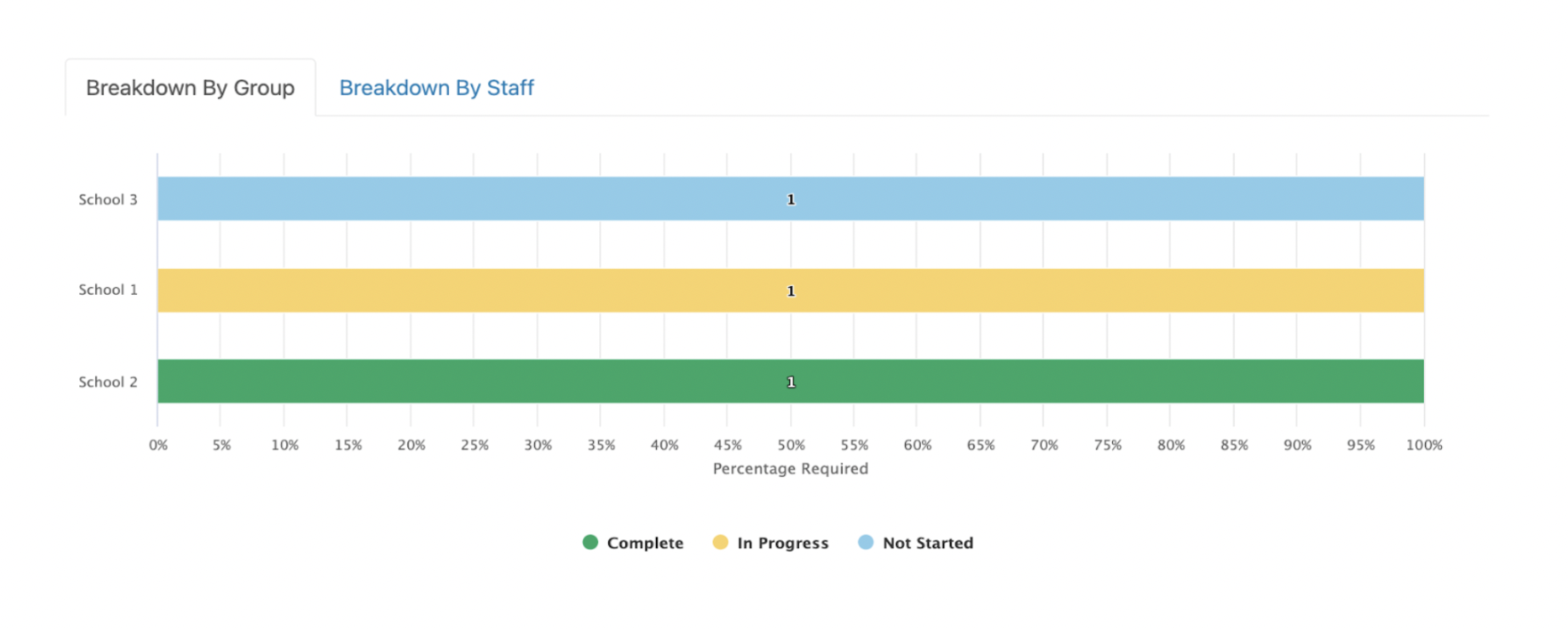 When hovering over a school group's activity progress bar, the activity status displays two details:

The number of staff who have

Not Started

or

In-progress

or

Completed

an activity, and

The total number of staff who are required to complete the activity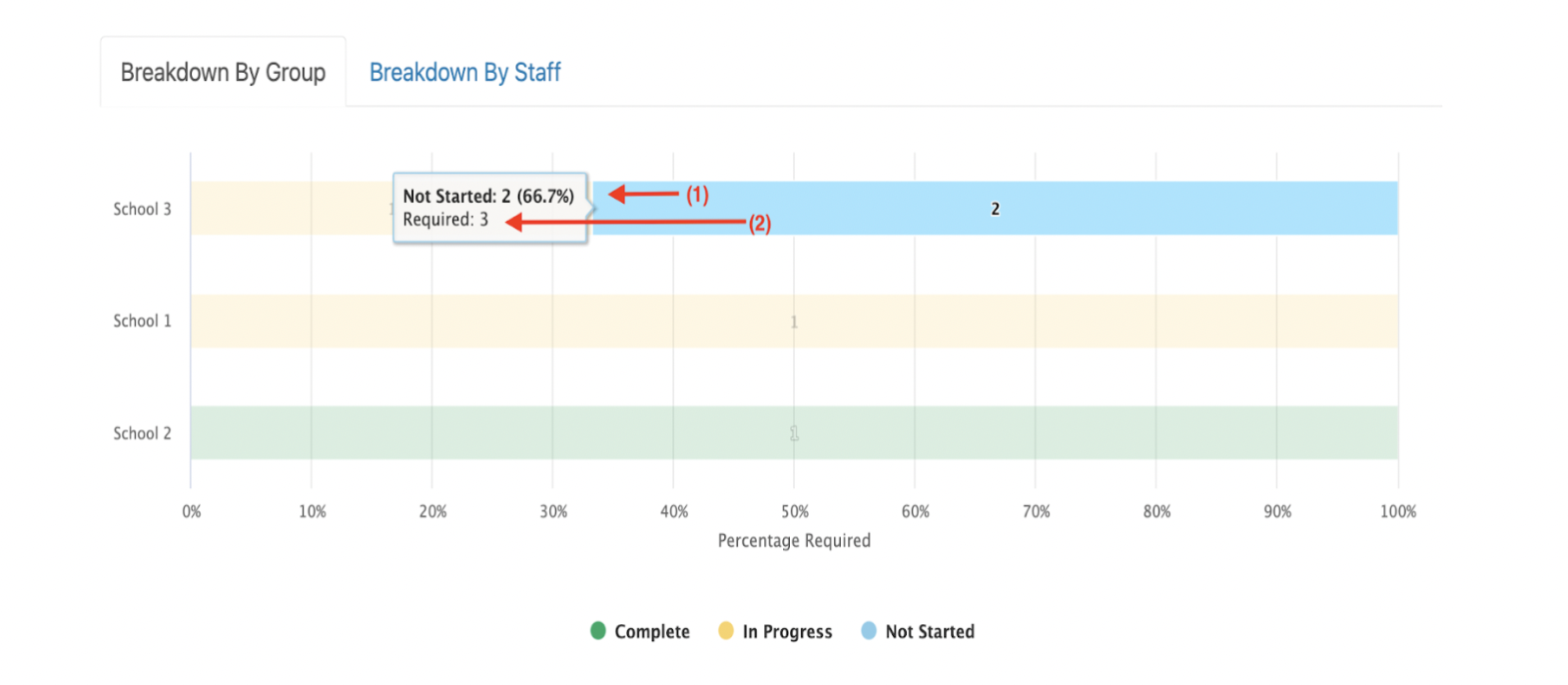 Additionally, if there are sub-groups within a school, it is possible to drill deeper into the activity progress bar by clicking on the school in which the sub-group resides and toggle between the two views.

Was this article helpful?
0 out of 0 found this helpful