Add targets to your staff
Targets allow you to keep track of what's already been done and what's next for your staff members during the course of an academic year. You might use them to ensure that a teacher gets a coaching visit at least once a week or to keep track of the number of formal observations a staff member has had. Staff can have more than one target.
How can I use targets?
Targets drive both the Target Progress report and the widget on your dashboard. These both allow you to see at a glance how many forms have been started or completed so far and, more importantly, what's next up for your staff this year.
Setting targets for your staff
From your dashboard:
Click Staff on the left-hand side
Select the Targets tab to view a list of which of your team have already been assigned targets
Locate the staff member for whom you want to add a target, and click +Add
In the menu that appears, you can select the appropriate target for each member of staff.
Note: For NYC DOE users, take a look at our guide to entering teachers' MOTP selections on TeachBoost.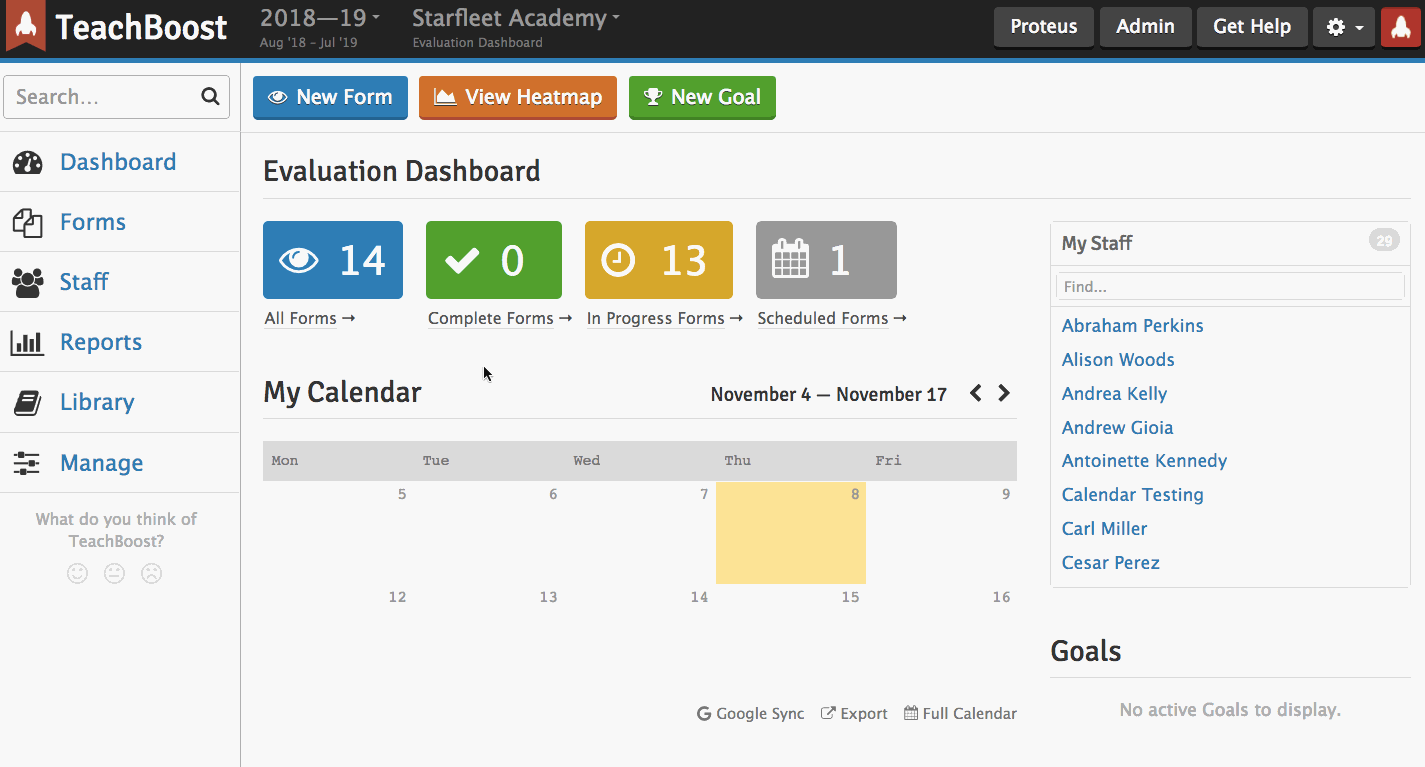 Was this article helpful?
0 out of 0 found this helpful