FAQ: Who can see my low inference notes?
In Sketch forms, your low inference notes are typed into the notepad editor.
By default, the author of the form and any school leaders with 'Level 2' access or higher can see the full low inference notes on the form summary page.
The teacher who this form is about can only see these notes:
when the form is completed and shared with them
if 'share low inference notes' is selected when the form is shared
Unless the low inference notes are explicitly shared with your teacher when completing the form, your teacher can only see the Feedback tab on the form summary page, which only shows the portions of your notes that you have tagged as evidence.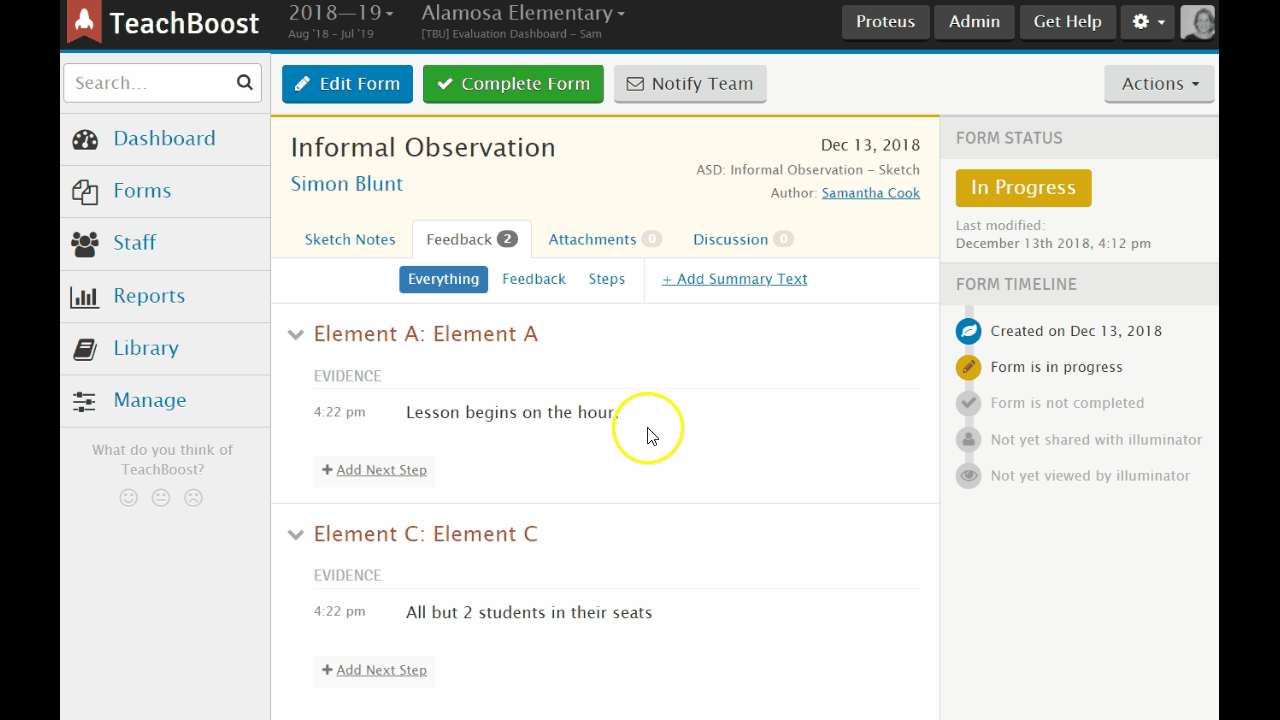 Was this article helpful?
0 out of 0 found this helpful