Print or download your forms
You've just completed a form in TeachBoost and now need to print or download it in a friendly format: we've got you covered!
Accessing the print options
To print or download your form, use the keyboard shortcut Ctrl+P or Cmd+P, or select the Actions button up top to find the 'Print Preview' option. From here, click Print Form to print or save as a PDF.
Note: In Sketch Forms for classroom observations, there is an additional option to Download Notes, which can be found directly underneath Print Preview in the menu -- this directly downloads the low inference notes from within the form.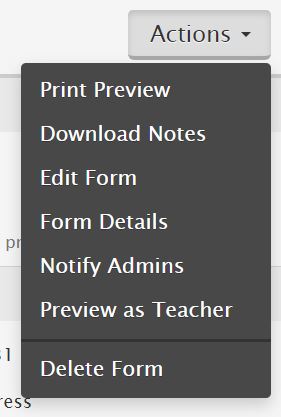 Editing the print preview
The print preview is a dynamic editor, allowing the addition or removal of elements to enable a truly customizable report.
To add or remove any form section, simply check/un-check the relevant box: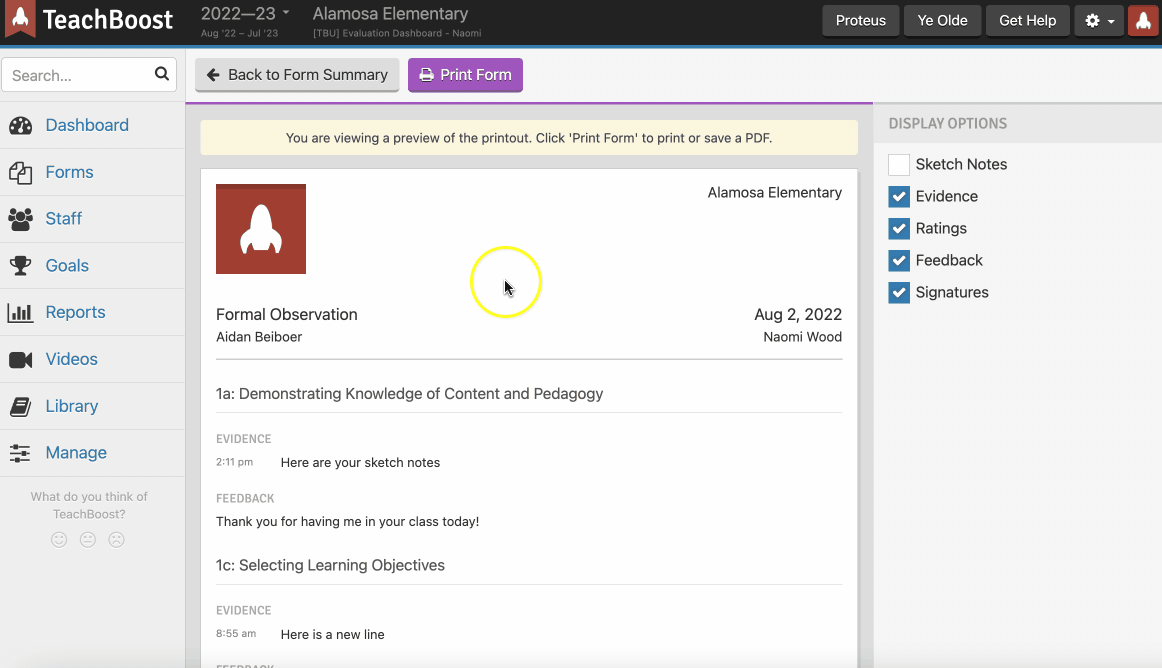 Adding e-signatures to the form
When forms have been completed, electronic signatures are added to the print-out or download. Any named staff members will have signature lines appearing by default, although these can be removed or added to, as required.
To add your signature to a form click Add your e-signature, where you can select your preferred signature style!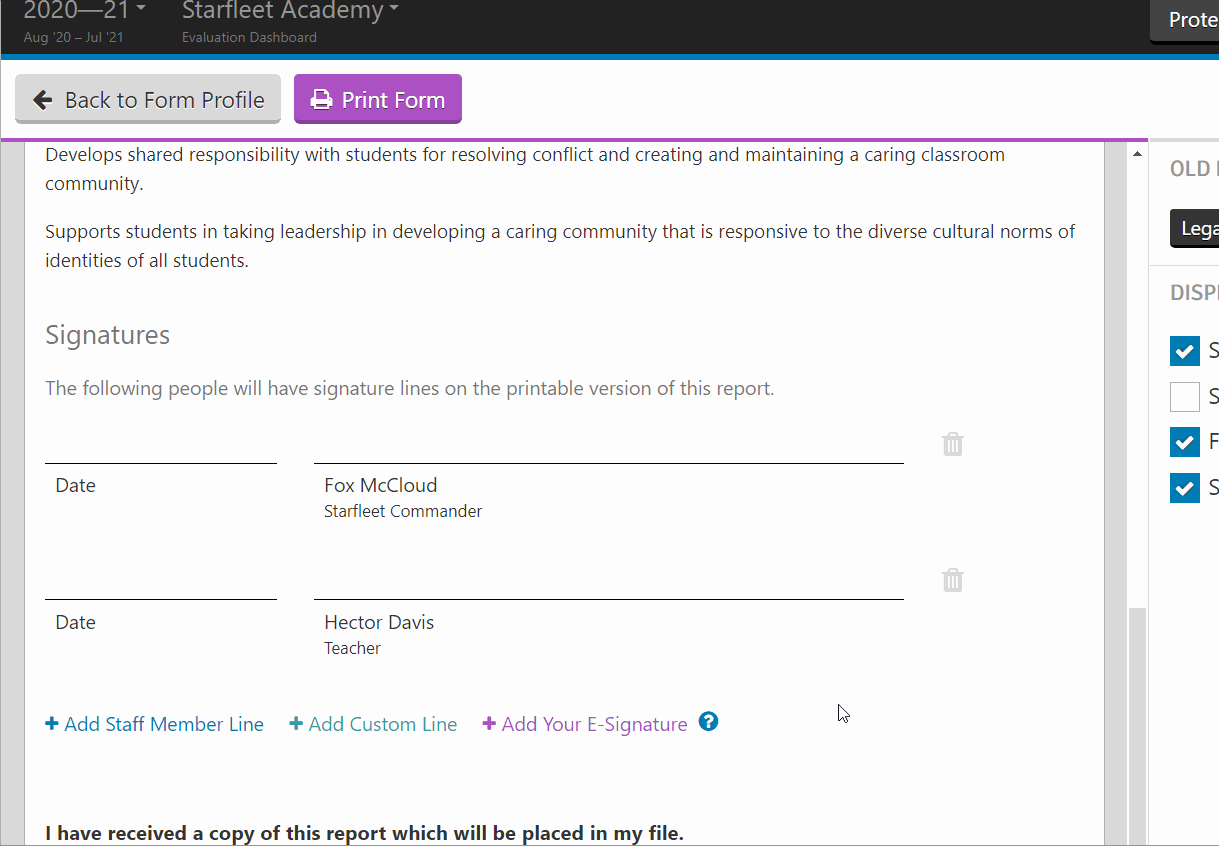 Note: Signatures can only be added to form printouts when the form is marked as 'Complete'.
Was this article helpful?
0 out of 0 found this helpful