How do I find what I need in the video library?
The video library has two panels: the left is where a new video may be uploaded, and the right is the full library of videos that have already been uploaded to your school or group. Jump to the section via the links below to find the help content you need:
Use filters to find a specific video
At the top right of the video library panel, there are two filters:
People: opens a menu from where you can select a staff member to display only videos about that person
Sort: allows you to sort the video by date order (either newest or oldest first), based on the 'date recorded' that was selected when uploading the video

Identify the status of video forms
Each button that contains an uploaded video has a 'Forms' icon in the bottom left. Clicking this will give you the option to create a new video form, and display the count and status of any associated forms.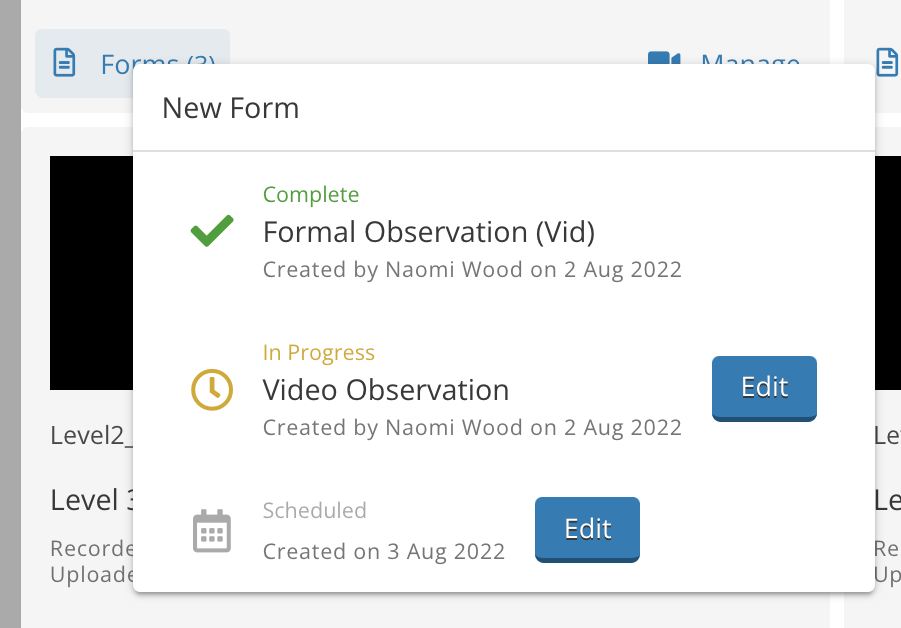 Was this article helpful?
0 out of 0 found this helpful