Edit your staff members' accounts
If a staff member has changed their name, email address or role in your organization, this can be quickly edited from your Staff Manager:
From your dashboard, click Staff on the left-hand side. You'll then see every user who belongs to this group, along with their access level (Note: if you are a district or region administrator, you'll likely need to use the Group-switcher to locate the correct roster).

Click on the pencil icon to the right of your staff member's row to open up a form that will allow you to edit the user's information:

First/last name

Email address

Title

Staff ID

To adjust Access Levels simply click the required level to the right of your staff member's name.
Pro-tip: For more detailed information on what different staff access levels can do see our help doc on access levels.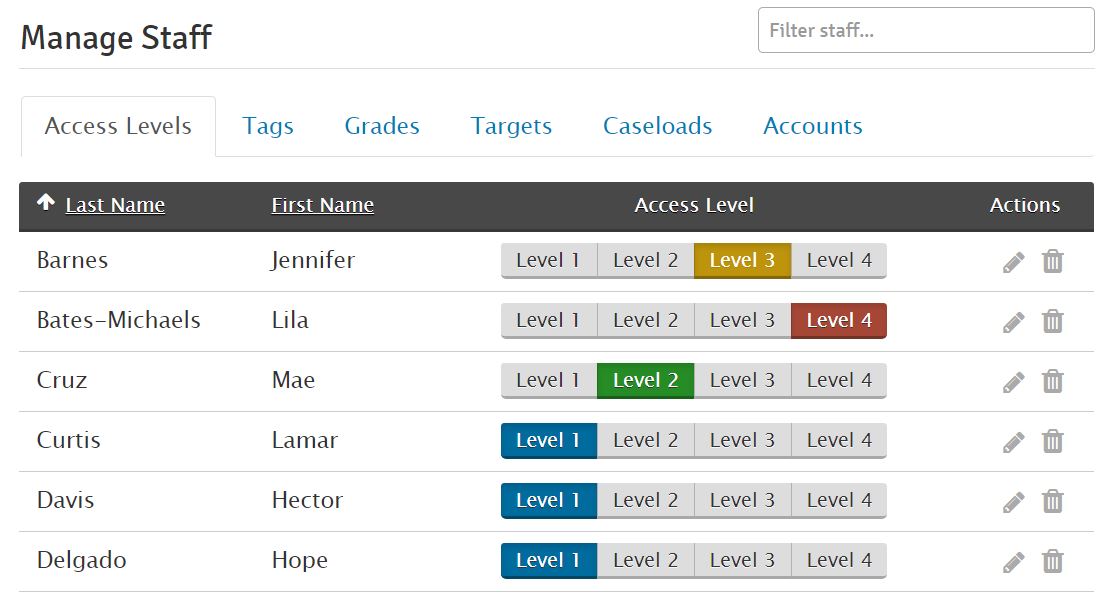 Was this article helpful?
0 out of 0 found this helpful