Edit your staff members' accounts
SchoolStatus Customers: Your rosters in TeachBoost are directly synced from the SchoolStatus site and cannot be edited within TeachBoost. For adjustments to your staff, please reach out to your single point of contact (SPOC). Still got questions? Please contact TeachBoost Support and we'll be happy to help!
If a staff member has changed their name, email address or role in your organization, this can be quickly edited from your Staff Manager:
From your dashboard, click Staff on the left-hand side. You'll then see every user who belongs to this group, along with their access level (Note: if you are a district or region administrator, you'll likely need to use the Group-switcher to locate the correct roster).

Click on the pencil icon to the right of your staff member's row to open up a form that will allow you to edit the user's information:

First/last name

Email address

Title

Staff ID

To adjust Access Levels simply click the required level to the right of your staff member's name.
Pro-tip: For more detailed information on what different staff access levels can do see our help doc on access levels.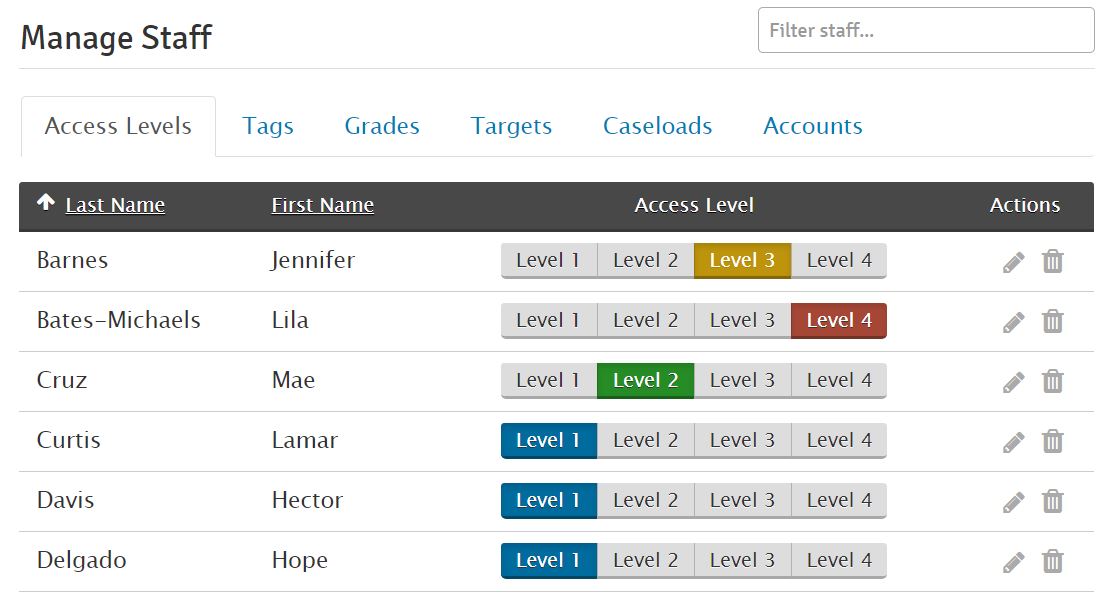 Was this article helpful?
0 out of 0 found this helpful