Comment banks and look-fors in Sketch
Once you've selected a competency, you can add your own comments and feedback for your teacher on this area of the framework. Just click into the Give Feedback box, where you can type your comments to your teacher as you require!
Your school or organization may have pre-loaded comments and look-fors associated with your framework to help you with your observation feedback. To access these:
Click the Comment Bank button: Comment banks will contain standardized feedback text that you can insert and edit as you need.
Click the eye icon to access look-fors: These are behaviors that indicate the presence of a particular competency
Both types of pre-loaded text may be edited as much as you like to personalize your feedback!
Pro-tip: If you select a rating first, you can filter your comments and look-fors to show only those associated with that rating.
To investigate adding your own comment banks and look-fors for your organization, check out this help doc.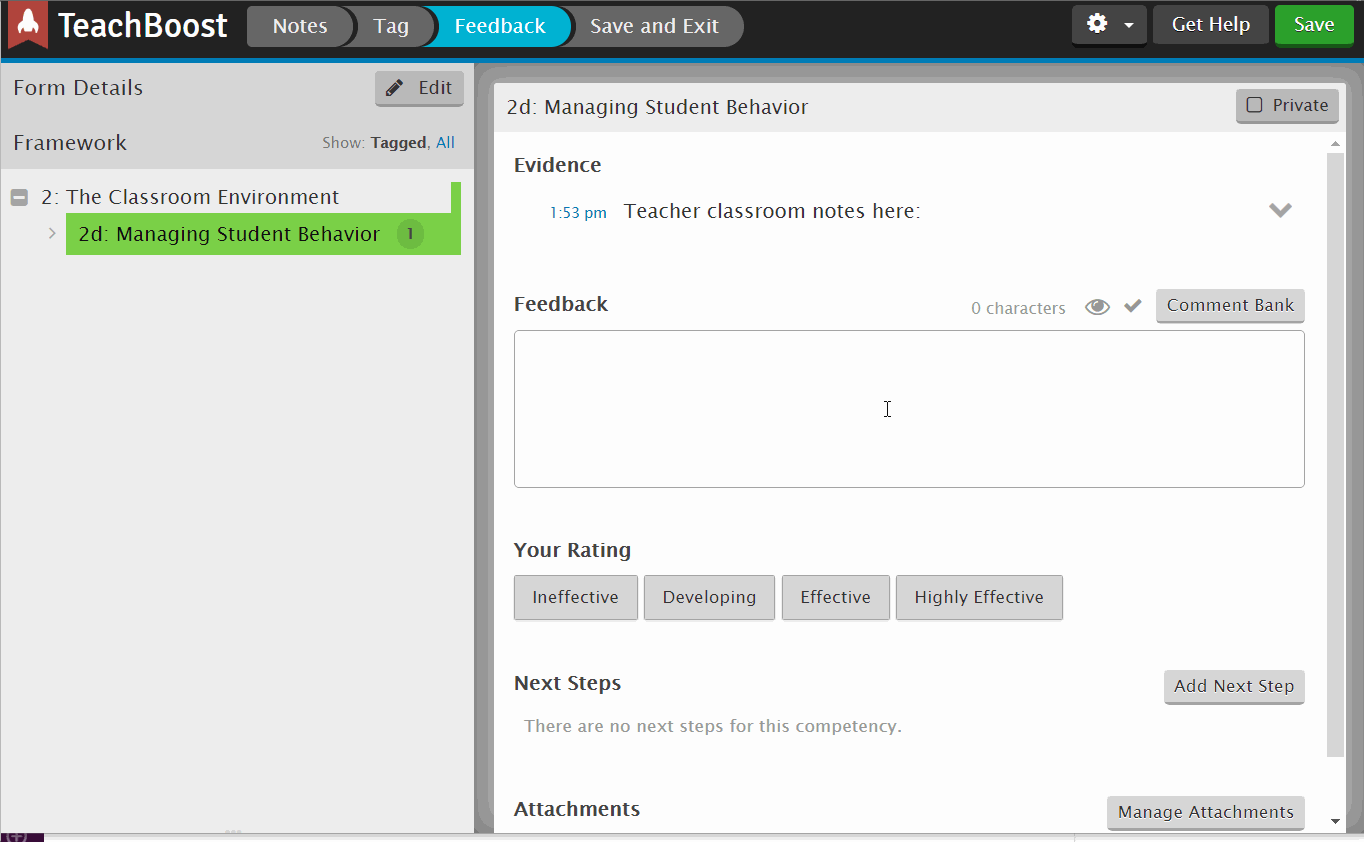 Was this article helpful?
0 out of 0 found this helpful