Remove staff from your roster
SchoolStatus Customers: Your rosters in TeachBoost are directly synced from the SchoolStatus site and cannot be edited within TeachBoost. For adjustments to your staff, please reach out to your single point of contact (SPOC). Still got questions? Please contact TeachBoost Support and we'll be happy to help!
If a staff member leaves and you'd like to remove them from your roster, you can delete their account at any time of year -- here's how:
From your school dashboard, click Staff on the left-hand side. You'll then see a list of every staff member currently rostered in this school or group.
Locate the staff member you'd like to remove and simply click the trash can alongside their name.
Note: Data about deleted users remains fully accessible in your school account.

...Whoops! I didn't mean to delete that user!
If you made an error, you can restore them by clicking the undo icon before navigating away from the page as per the image below. If you need to re-add a deleted member of staff later on, you can add them back any time via the + Add Users button.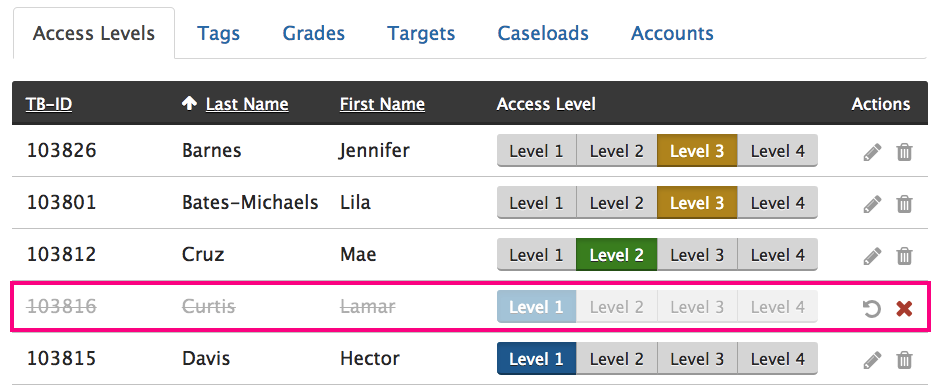 Was this article helpful?
0 out of 0 found this helpful