Recording your observation notes is made easy in Sketch! The notepad in the Sketch editor will help you capture time-stamped notes in the classroom environment.
When editing your notes - in the moment or later on - you can add emphasis where needed using the formatting options at the top of the editor: bold, italic, and underline.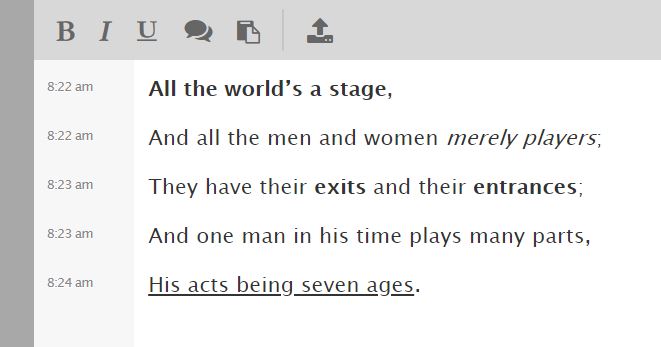 Was this article helpful?
0 out of 0 found this helpful