Create a form about another staff member
To create a new form from your dashboard:
Click New Form at the top of your Dashboard
The window that opens will walk you through the scheduling steps, prompting you to select:

People: select the staff member your form is about (your name will automatically appear in the author/'Who can edit this form?' section, although you can replace this if required!)
Template: select a template for your form
Additional Info: select a date (and even time) for this form. At this point, you can also click 'More Options' to add extra information like the time, grade, subject, and/or classroom
Send email notification: you can optionally send an email to your staff member about this form
When you're done, simply select Start/Schedule!
Pro-tip: If you've made a mistake, simply click one of the tabs up top (People, Template etc.) to make the required changes.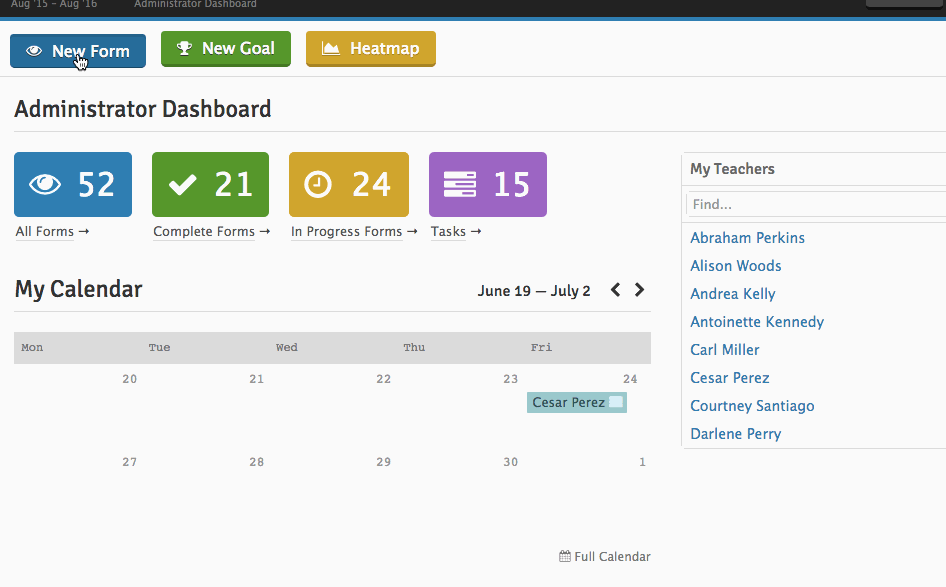 Note: If the date selected is today or in the past, the Start button will take you straight to edit the form. If the date selected is in the future, then the Schedule button will take you back to your dashboard to continue with your scheduling activities.
Was this article helpful?
0 out of 0 found this helpful