'Cycles' in TeachBoost refer to a bundle of related forms, which are grouped together for ease of reference. You can easily start or schedule a new cycle from your Dashboard or Forms tab:
Click the blue New Form button to open up a window.
Add the staff member who will be the subject of the cycle into 'Who is this form about?' and click Next.
Select the cycle you require and then click Next to see all the templates that comprise the full cycle.
Enter the dates and times for each form listed, and then click Start.
Pro-tip: If you want to skip scheduling a particular form, simply un-check the checkbox next to that step, and you can schedule the form later! Click start to create these forms.
You will then be taken to the Cycle Summary page. Each of the forms that you have scheduled within this cycle can be started by the specified author of the form.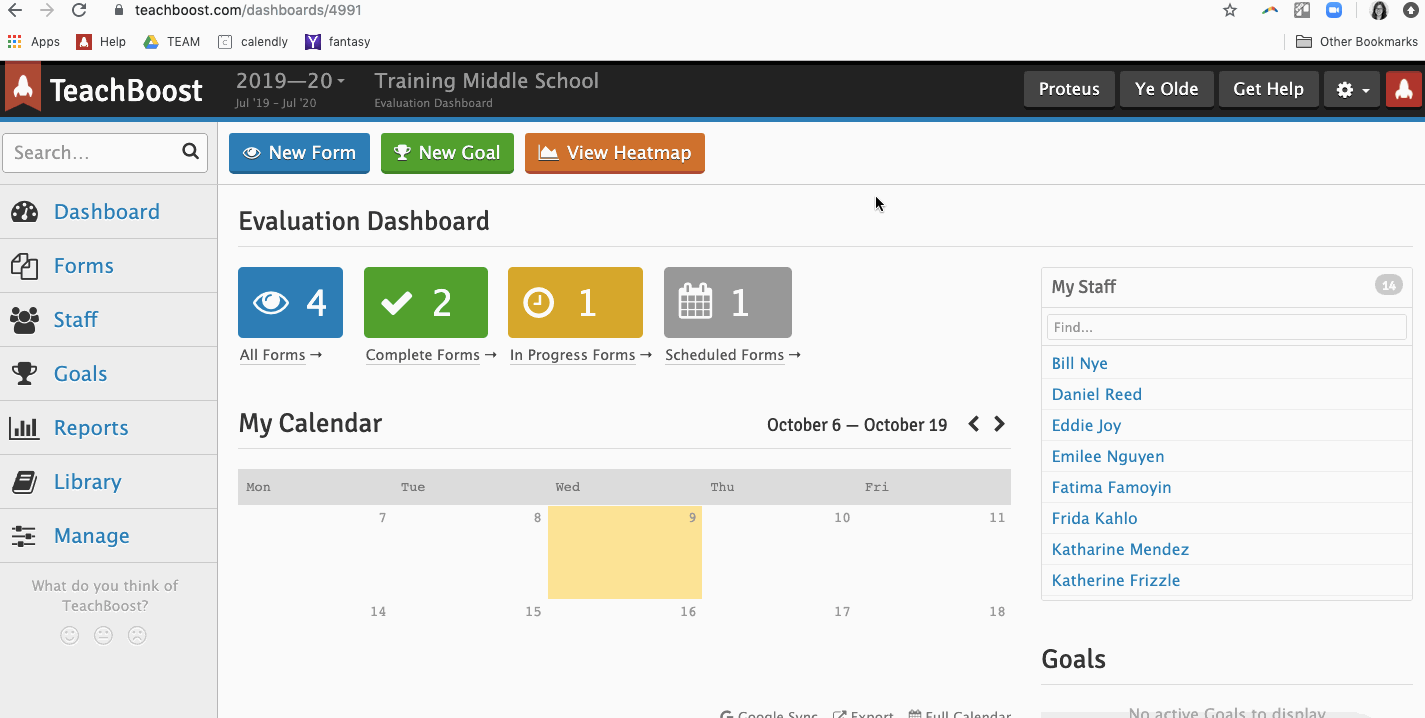 Was this article helpful?
0 out of 0 found this helpful