Reschedule a form for a future date
If you have scheduled your observation or conference ahead of time, but things have changed and you need to change the date/time, you can reschedule any form that has not yet been started!
From any scheduled form summary page, simply click Reschedule button at the top to adjust the date and time, and send any email notifications as required!
Note: Only the form's author(s) and Level 4 staff can reschedule forms.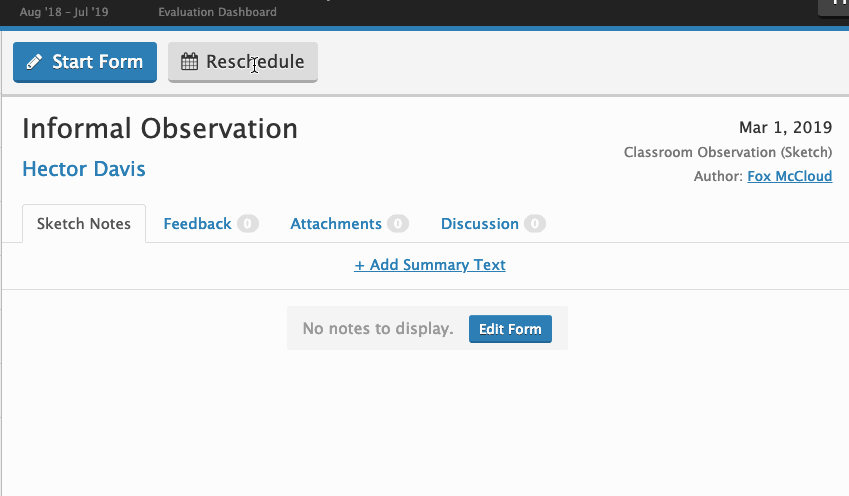 You can also add a custom message to your staff member notifying them of any changes to the time and date. Notifying your staff member is optional. The Send email notification checkbox is clear by default.
Note: If the form is already 'In Progress' or 'Complete', you can still change the time or date, although you cannot send an additional notification to your staff member.

To do this, simply click the Actions button up top on the form summary page, then select the Modify Form Details option. This help doc outlines this process!
Was this article helpful?
0 out of 0 found this helpful